ASTROTURF PROFESSIONAL
(FAST TRACK)   Price $250
Astrobase PRO pitch, approved by FISTF, manufactured with a new material and concept,
dedicated to the PRO players, but also perfectly suitable for home players. On this extra fast
playing surface figures never ´stick´, Playing on this pitch also saves on polishing spray, as
figures always play like they have been polished. The pitch is rubber backed.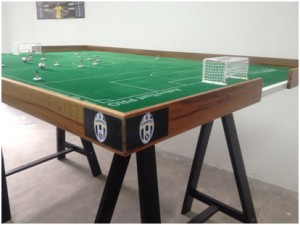 TOTALSOCCER FULL PLAYING SET
Complete with mounting board, Astro professional pitch and 2 metal goals.
Suitable to be place at Home and office, extimated sizes 150cm x 100cm.
Prices $500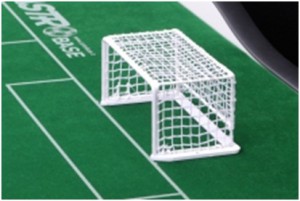 METALS GOALS
Solid metal, usually use by the Pro players. Prices refers to a pair.
Prices $90.00
FLICKING KEEPER
Prices $5.00  (Totalsoccer )
Prices $9.00 (Man Utd, Liverpool, England,Brazil)